Hardware malfunctions. Natural disasters, theft. Your information is not secure! A backup and disaster recovery plan can protect your data from these hazards. Remote backups are one of the most effective ways to ensure a successful recovery.
Even if you back up your data to an external hard drive in your workplace, you are still vulnerable to total data loss. In the event of a natural catastrophe, your hardware could be destroyed by a storm. In the event of a robbery, the thief may take your computer and external hard drive. Offsite backups are extremely useful in these types of situations. Offsite backups keep data separate from your organization, reducing duplication and security issues.
Why Do You Need a Remote Cloud Backup?
It's inconvenient to lose a spreadsheet. Consider how much worse it would be to miss a day's work, a week's work, or more. Consider the possibility of losing your customer database, financial information, and any working files your organization has ever stored on a hard drive. These are issues that no business owner wants to have happen. Your data is your most valuable asset. 
A proper backup and restore plan can resolve all of the worst-case scenarios. The question is whether you will have an issue with your storage solutions. You should not take backups lightly. They could save your company.
To restate, a remote data backup service is the best method for protecting your data and allowing you to gain total peace of mind.
What Exactly are Remote Backups?
Remote data backups, also known as offsite backups, remote internet backups, or cloud backups, are services that allow you to save a safe duplicate of your data in a location other than your office. Remote backups entail transferring data to servers located in a secure environment. Backups can be managed on your own using low-cost "self-serve" services, or you can pay a little more and receive the experience of backup specialists who work diligently to preserve the integrity of your data. The second of these two approaches is referred to as a managed backup.
We recommend having a local backup and backing up your data remotely. A local and remote backup combination provides the quickest recoveries and the most secure data.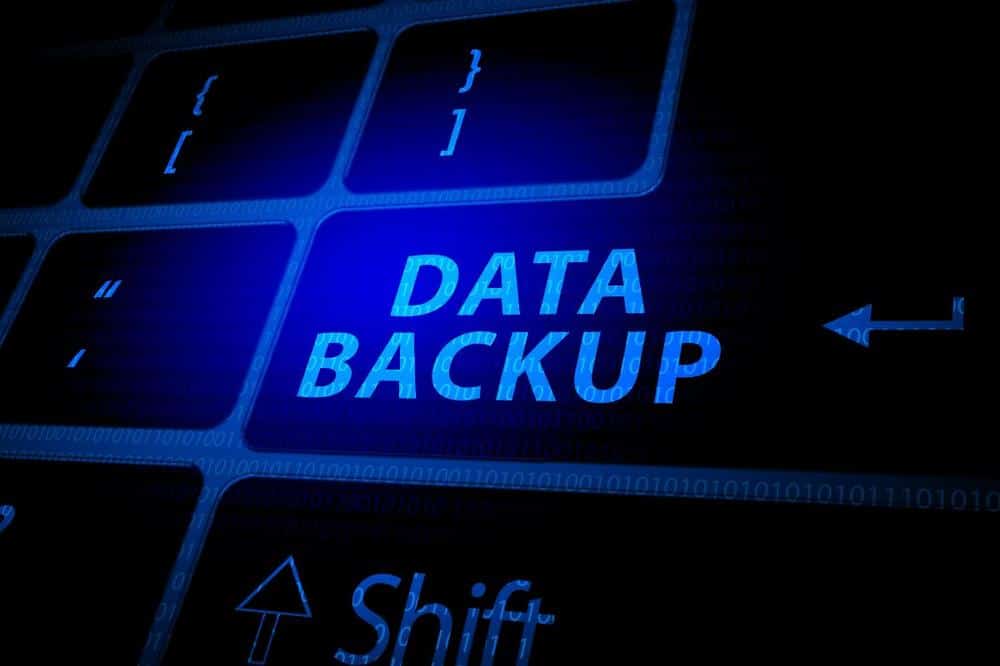 Remote Server Backups
Not all backup options are the same. The following are seven elements that distinguish good backup services from exceptional backup providers. Great backup companies offer the highest quality of protection, data transport, and data storage.
Data Center Dispersion
The backup service provider should have many data centers around the United States. This dispersion of data centers is ideal because it avoids the same natural disaster or theft from consuming all of your data simultaneously. However, remember that you can never have too many redundancies regarding your company's data.
Physical Copies of Data
After a data loss on your end, your backup provider should be able to offer copies of your data on DVDs, hard disks, or other storage devices as soon as the next morning. Restoring from physical storage is an excellent option because when your network is down, you don't want your bandwidth speed to prevent you from retrieving your data and returning to work.
Similarly, your backup service should be able to execute the initial backup of your data from a DVD or hard drive that you supply. Again, this is a huge time saver compared to the time it could take to transfer your company's data through the Internet. Some companies might take up to a week to backup a terabyte of data!
Make Sure You Can Restore Your Data to Different Computers
Ascertain that you may recover your data to a computer different than the one from which you backed it up. Surprisingly, certain backups can only be applied to the same computer from where the data were transmitted. Of course, this is useless if your computer has been stolen, destroyed, or washed away. Assure that your backup provider can perform this type of restoration.
Insist on Daily Backups and Reports of Your Data
Excellent backup services give daily backup status updates. Any backup service worth considering will send you a daily message confirming that your backup was successful and informing you of any faults or difficulties.
Professional Help from a Qualified Specialist
Finally, the best backup options include access to a certified specialist. Many internet backup services are "self serve," in that you are responsible for uploading, organizing, and maintaining your information. And these options are ideal for a wide range of people. However, you may not have time to properly set up a backup if you are a busy professional. In addition, because of your hectic schedule, you are more likely to make an error, rendering your backup plan ineffective. So hire a professional.
If you want to save money, at the absolute least, ask your backup provider to walk you through the processes over the phone or to check your settings. An IT professional can also ensure that the correct data is backed up on your computer/server.
Choosing a Remote Backup Service Provider
While all the features described above are essential, the single most significant attribute is a solid backup provider. The most effective remote backup services should perform frequent data tests to ensure your backup's integrity and that you can recover it with no issues.
This is crucial since backups are meaningless unless you can restore the data. Do not wait to start backing up and testing your data. Waiting could put you at risk of losing everything. Many things can cause you to lose data or cause corrupted data, Testing your data regularly will ensure you have a good copy of data ready to deploy at a moment's notice if you need it. 
Secured Logics Quality Maintenance and Support
At Secured Logics, our technical staff is here to support you and your business. Our team is here to support your network and resolve any issues that may arise. Our 24x7x355 remote monitoring was designed to identify potential risks and provide alerts if any issues are found. In addition, we adhere to a rigorous process for remote backups to ensure the integrity, safety, and reliability of your data and your systems. Contact us today for more information on Secured Logics and how we can help.