How long has it been since you thought about your IT Infrastructure? If your legacy network appears functional, adopting the "if it ain't broken" mentality is easy. Everything is humming along, so why fix what's not broken? Nobody notices it, and no one wants to think about it. Everything continues to move. That is unless anything goes wrong.
When things break, the effects can be disastrous—vulnerabilities in security, work shutdowns, and employees and consumers who are dissatisfied. 
What Is a Legacy Network? 
A legacy network is technology that is outdated but still being utilized by a company. Typically, it refers to a network that does not use the Internet Protocol (TCP/IP). Legacy networks include IPX, SNA, AppleTalk, and DECnet. See legacy LAN, IP network, and IP on everything
What's on the line?
Although many businesses opt to take this risk, it opens your business up to network issues hiding in plain sight. The hazards of using a legacy network are too significant to ignore, yet many individuals are uninformed of what's at stake.
Legacy networks are more vulnerable to external assaults and internal risks. This puts businesses on the defensive when they should be thinking about next-generation experiences, both of which your legacy network will inhibit. 
Consider three of the most severe threats that may exist when a company is using a legacy network:
1. Ongoing Technological Debt
Many clients are still using technology from the 1990s or early 2000s.
"I have the network I can afford, not what I truly want," they explain. "I understand there is risk with my legacy network, and it is old, but I don't want to interrupt it," they explain.
They believe upgrading is more dangerous than an outage.
Acceptable, but not acceptable. Not only are you missing out on many possibilities to go farther with their business, but utilizing duct tape to piece together their technology.
The expense of your infrastructure complexity will eventually outweigh the cost of upgrading it.
And your failure to change and adapt to new skills will catch up with you. For example, suppose you replace an old router with another old router while refusing to progress with architecture, in that case, you may be unable to obtain the necessary equipment or personnel to operate it one day. Moreover, you never know when it will fail; if it does, there may be nothing available to replace it immediately.
An outage caused by obsolete equipment can be severe, resulting in multi-day downtime and substantial financial and productivity consequences. Delay merely invites more risk, including security hazards.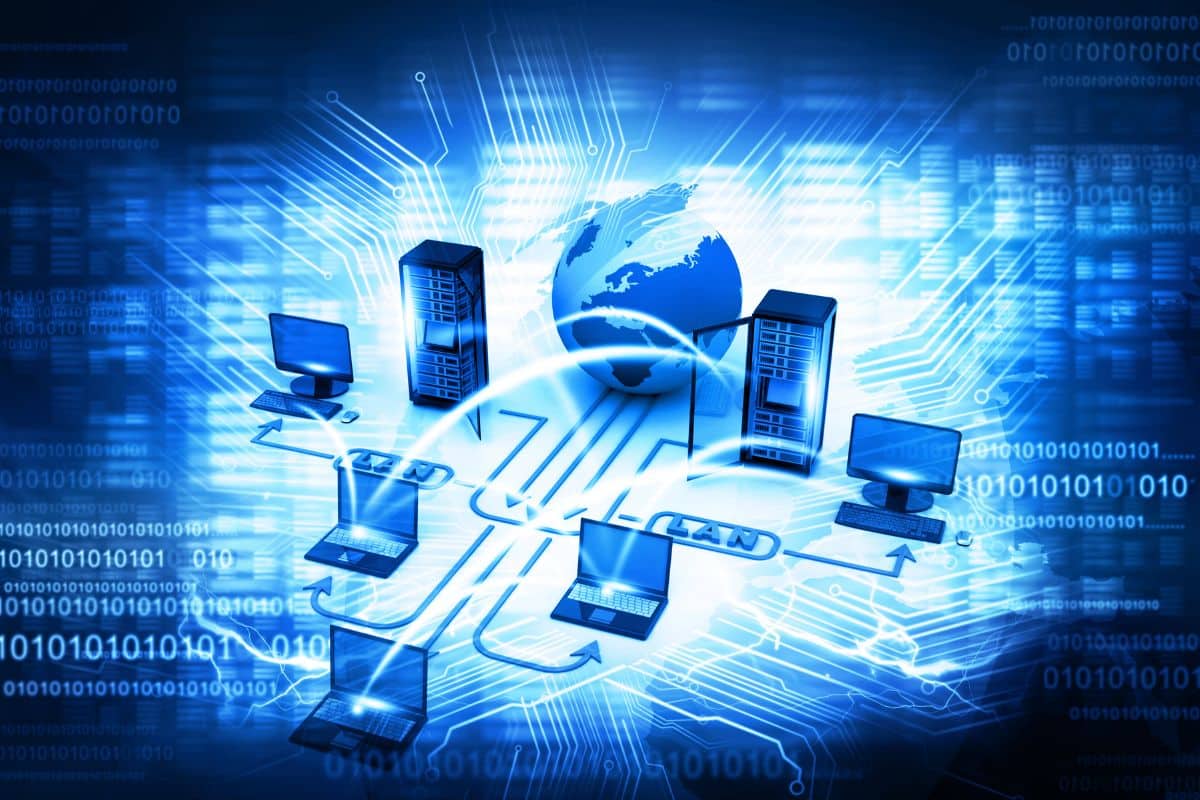 2. Additional Security Concerns
Most traditional legacy networks were designed safeguard against intrusion from the outside world. "I'm okay if I guard my perimeter and presume everything is secure," the reasoning went. However, this is no longer the case.
Organizations must now have a zero-trust network philosophy since most dangers emanate from within. Unfortunately, most legacy networks are unprepared to deal with cyber attacks, which cause widespread company interruption and offer hackers access to sensitive, private data.
Organizations must change their thinking from "Trust but verify" to a more adaptable "Never trust, always check." By analyzing individuals, programs, and devices on a need-to-know basis, you may limit access to data and resources. Identity is the new perimeter in this new approach.
Legacy networks and systems were not designed to detect new-age cyber threats. Instead, they are modern zero-trust networks.
The expense of your network's complexity will eventually outweigh the cost of upgrading it.
Modern networks provide more than just decreasing your security risk. For example, customers' time on compliance in regulated areas such as financial services is mind-boggling. However, with the push of a button, new network topologies enable enterprises to comply with requirements.
Furthermore, by removing the barrier of heavy-handed security regulations, a sound security foundation allows better experiences and accelerates innovation. When security is built into the network's fabric, you safely allow increased system and business performance.
3. Fewer Prospects
Moving to a software-defined, zero-trust network enables you to perform previously impossible things. It is simpler to automate, for example, not only allow you to extract more value out of the cloud, but it simplifies security and alignment to changing business requirements. You can readily make modifications and adapt more quickly.
Modern networks allow you to gather data and send it back to central controllers. This provides you visibility into every aspect of your operations, which you may utilize for planning:
Identify abnormalities and potential points of failure.

Change your mindset from predictive to proactive so that you can auto-remediate as necessary.

Finally, be prepared to deal with anything that comes your way.
Consider the pandemic: Organizations having sophisticated networks in place permitted employees to work on whatever they wanted, whenever they wanted. On the other hand, businesses with legacy networks were set back when users couldn't simply work from home. Getting everyone up and running to work remote took far more time. The cost impact was millions of dollars and frustrated staff and consumers.
Don't Let Innovation Pass You By
Sticking with a legacy network may seem like the easier and cheaper path, but it comes at the expense of rising maintenance costs and increased risk.  The primary question we hear is, "How much will it cost to update my network architecture?" Living day to day on that outdated network is a dangerous business. Consider network modernization as a case of opportunity vs. risk. Modern networks are more secure and run more effectively. Whether managing the maintenance of your current infrastructure, deploying upgrades, or developing a custom solution to take your company to the next level, the Secured Logics team starts by asking you how you are using your tools to drive the bottom line. Then we work with your IT team to align your tech with your business goals, optimizing efficiency and ROI performance. If your business is still on a legacy network and are looking for a better more innovative and efficient solution, contact us to schedule a consultation.