Choosing the best web hosting should never be taken lightly. A web hosting solution is an essential component of every website. However, choosing the right hosting company and package for your website doesnt have to be difficult. It's important to note, not all hosting services provide the same quality of service, and you'll want to ensure that you're receiving all of the features you want and need.
Fortunately, here at Secured Logics, we have decades of web hosting expertise and are here to serve you and your business. 
In this post, we'll go over some of the crucial factors for selecting the right web hosting for your website:
What Is Web Hosting?
Whether this is your first or tenth website, it's critical to understand what you receive when purchasing a hosting service. In essence, your web host provides a location for you to store all of your website's critical files and data. It also handles distributing the data to visitors to your site via their browsers.
Images, Hypertext Markup Language files, videos, and even Cascading Style Sheets tell your site's theme how to behave. Imagine your website's web address or domain name as a street address; the web host is the actual home.
Why Do I need Web hosting?
When visitors attempt to access your website, their browsers utilize this information to access the contents of your website. In other words, without a web server, your website would be disconnected from the rest of the internet.
Web hosting is required for the launch of any website, but it may also significantly influence your search engine optimization.  Your web host impacts your site's performance, security, and other factors. 

Determine Your Website's Requirements
To begin, you will want to establish a list of your requirements to determine what the best hosting service and available packages are to meet your needs. 
If your website has a particular niche, you should keep that in mind. For example, if you're creating a cooking website, you may want to emphasize speed, storage and content delivery network alternatives for content-heavy sites. E-commerce websites may want to prioritize bandwidth and security. 
Confirm the Web Hosting Contract Period
When it comes to contracts for web hosting, you will want to look at the terms of the agreement and the length of the contract. Check to see if there are options for annual plans and monthly plans. Additionally, check to see if there are discounts for multi-year contracts.
Aside from the length of the agreement, you will also want to check the plan's details and whether you can change plan terms during your agreement. Also, check for penalties and other costs associated with changing your plan. 

Examine the Server's Dependability and Uptime Guarantees
Another essential item when choosing the best web hosting is what your chosen host offers regarding uptime assurances. Uptime references the percentage of time your website is online and accessible to internet customers without any problems. 
You will want to check the hosting company's policies for uptime guarantees. You will also want to ask about downtime. Having your site inaccessible when establishing an online following is not ideal. 
Confirm the Refund Policy and Guarantees of the Host
It's good to check your preferred web host's cancellation policy. If you are dissatisfied with your host or change your mind about the site entirely, you must have choices.
Aside from ensuring that you may cancel your plan and receive a refund, it's good to understand what the host guarantees and what it does not accept responsibility for. This might entail reviewing its uptime guarantees and its terms of service documentation. Whether you decide you don't like your new host or you suddenly realize you don't need a website, the ability to request a refund is crucial.  
Be Aware of Upgrade Options
Before signing any agreement, always read the fine print, especially concerning upgrade options. Before committing to a hosting plan, check the costs of upgrading at a later date. If you scale quickly and need additional space and resources, you will want the ability to upgrade your services to meet your needs.
Confirm the Hosting Features
There are many types of hosting. If you have already established your needs, this step will be simple. Check the hosting company's website for the types of hosting and features available, or schedule a consultation to ensure they meet your business needs. 

Check for Available Add-on Services
Once you choose the best web hosting for your website, and your site has been up and running, you may want to add additional features. It's worth investigating what your host offers in terms of "extras." You can start with essential services and then scale as your website traffic grows. Understanding what is available to you ahead of time will help you make decisions for the future. 
Check Support for E-commerce
If you're creating an e-commerce website, be sure your selected web host provides everything you'll need to run an online store. This might include pre-installed e-commerce tools, one-click installation of helpful programs, and additional security precautions for online transactions.
For example, if your server does not provide Secure Sockets Layer (SSL) certificates, you will need to acquire one that fulfills the payment gateway specifications you intend to employ. Furthermore, if you are unsure how to set up your storefront, you may look for providers that offer website design services that can assist your e-commerce enterprise.
Check Differences in Initial VS. Renewal Prices
When you sign up for a hosting plan, you'll frequently get a discount on whether you pay monthly or annually. Check for multi-year discounts also. 
If you're a charitable organization, it's worth noting that some hosts provide customized pricing. This may be considerable savings for any 501(c)3 charity that has to build an online presence to further its cause.
Determine the Type of Control Panel You Have Access to
Hosting might be the most technical aspect of maintaining a website. The majority of hosts offer a user-friendly control panel or dashboard. This is where you may customize many aspects of your website's configuration and software. The most frequent control panel you'll come across is known as cPanel. Some hosts, however, provide a customized solution. Viewing demos or tours of the control panel before signing a contract with a host may be quite beneficial.
Become Familiar with Any Account Restrictions
You might not know what kind of traffic you'll have, especially if you're creating a brand-new website. As a result, we strongly advise you to properly investigate whether the hosting company you choose will impose any limitations on your account.
This implies that you must have a rudimentary grasp of bandwidth. This phrase refers to the volume of data and traffic passing through your server. If you have a lot of videos on your server, for example, you may consume a lot of bandwidth when a large number of people watch them simultaneously.

Determine if Email Hosting is Included 
You may be accustomed to having your email handled well by Google or another provider. However, email is frequently an afterthought for your business and website.
However, if you want your email to match your company's brand, you will also need a host for that service. Your hosting package may include an email account with limited or unlimited usage. However, it is strongly suggested that you investigate your email hosting possibilities.
There are pros and cons to combining your email and site hosting. Unless your host has procedures for safeguarding one or the other, you may find yourself in a situation where "if one goes out, they all go out." This implies that your email will be lost if your web host fails. However, maintaining both services in the same location might simplify your life, and a trustworthy web hosting service should be able to prevent such issues. 
Examine Website Backup Options 
When evaluating a hosting provider's backup services, determine how long the hosting service holds your backups and how frequently backups are taken. Also, ensure that you understand how to retrieve your backups if necessary. Finally, if your site is compromised, it's tremendously helpful if your host offers a simple restoration solution.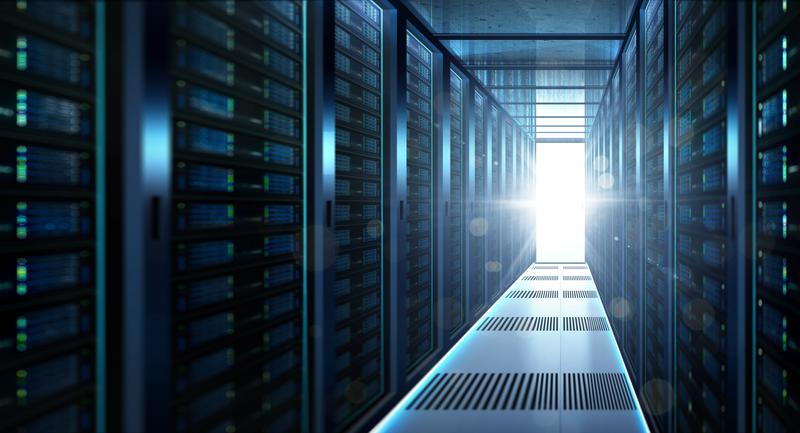 Support and Maintenance
Along with site backups and restoration services, the need for dependable maintenance and support cannot be overstated. You may not require this level of service if you have in-house programmers and technical staff. However, if this is not the case, full assistance from your hosting service might be helpful. Unfortunately, many small firms lack the resources and know-how to deal with maintenance, unanticipated difficulties, assaults, and other threats. 
As a result, it's critical to examine the support choices provided by the hosting service.
The Most Reliable Web Hosting Service
Choosing the best web hosting for your website is not something to take lightly. However, with Secured Logics, we offer the best hosting solutions available whether you have a small website, a booming eCommerce site, or a large back-end office application. We don't believe in a one-size-fits-all strategy; rather, we focus on what best meets your requirements and goals. Then we back it up with the knowledge and skills to tailor your solution to guarantee it's performing optimally. For more information on the best web hosting for your website, contact Secured Logics today!