Branding your business is a significant step that can increase awareness and value. Your brand may seem to be merely logos, colors, and typography, but your brand is your company's complete identity and sets you apart from your competitors.
Although branding is a crucial aspect of a company, many businesses stop at their colors and logo. However, it's more critical than ever to have a solid brand in today's market. Thanks to social media, prospective customers are constantly exposed to new businesses. While this is great for consumers and Business to Business prospects, it is challenging for businesses to get to the top.
Because of the amount of competition, businesses must go above and beyond to ensure they stand out. Therefore, it is vital to develop a great brand that captures and holds people's attention. With the right branding, your business has the opportunity to gain control over how customers and prospects view your company.
What Exactly is Branding?
If you could explain branding in the simplest terms, there would be less ambiguity and dissonance surrounding the notion. Still, a good understanding involves a solid understanding of business, relationship fundamentals, and marketing. Furthermore, branding is such a broad term that an accurate description capturing everything it symbolizes would not shed much light on its full meaning. However, to provide a more comprehensive view, our definition is below:
Branding is the ongoing process of discovering, generating, and managing the assets and behaviors that create a brand's perception in the minds of stakeholders. 
What is the Significance of Branding?
Branding is essential to a business due to its impact on your company overall. It has the ability to transform perceptions of your business, drive new business, and increase the value of your brand. However, if done incorrectly, it can do the opposite. 

Branding Increases the Value of Your Business
When striving to generate future business, branding is critical. A well-established brand may boost a company's worth by providing leverage in the given industry. In addition, this makes your business more appealing to prospects due to being well-established in the market.
The brand is the result of the branding process, and it includes the associated reputation and value. A strong business reputation equals a strong brand, which converts to value. The value might mean a more significant influence, a price premium, or mindshare. A business brand is an asset with monetary value that must have its place on the business balance sheet since it increases the business's total worth. Although this may be challenging for many businesses, putting a monetary value to the brand is as vital as branding itself,  'brand valuation.
Brand Recognition
One of the most apparent reasons for branding your businesses is to increase visibility. People will take notice of your business if the branding is good. Conversely, a company that does not have consistent branding will not be remembered for long. A business with a distinguishable logo, attractive colors, and other visual features, on the other hand, will be more memorable. Someone may only see your brand for a few seconds, but if it stands out and makes a lasting impression, there's a strong chance they won't forget it. Even if this person isn't yet ready to utilize your services or products, when they're ready, they'll come back to you if your branding has stayed with them.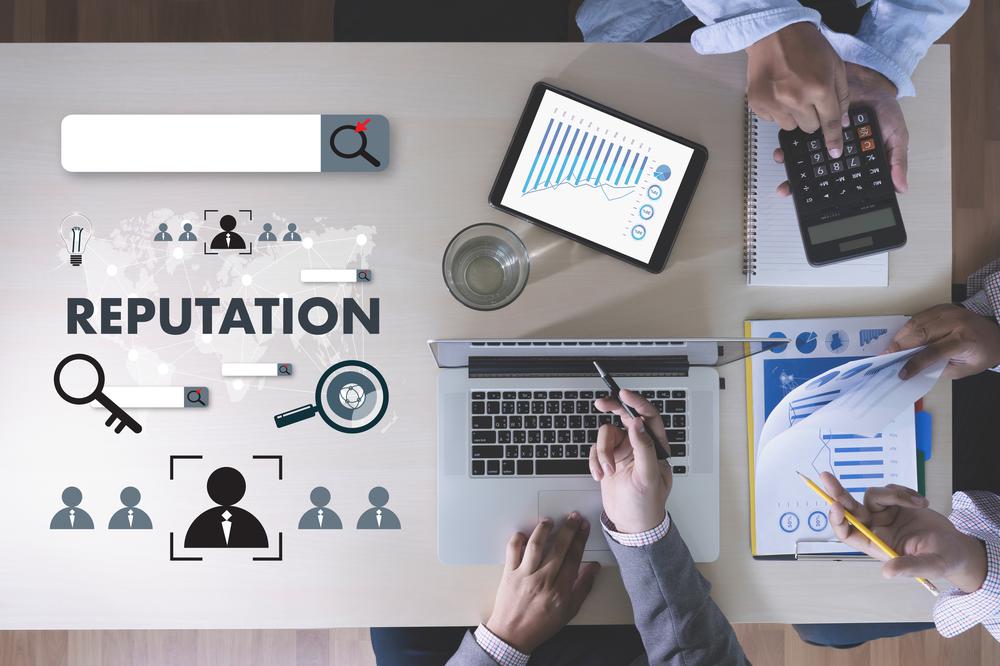 Branding Builds Trust
A customer's trust is crucial for any business, but this isn't always simple. For example, a company lacking essential aspects of branding will have a far more difficult time gaining people's confidence.
Most people expect a business to have strong brand, regardless of the industry. The absence of this might be a red flag to some; however, you have very little to show if your business lacks branding.
If you were to choose between a company with clear, professional branding and one with no branding, it's clear which one you would trust more. Branding demonstrates to prospective customers that your company is established and reputable. You can use this to inform your customers what they can expect from your company. It is an investment every company should make for its future; when done right, prospective customers will notice your hard work establishing and building your brand.
Improving Your Advertising
Without promoting your business in some way, you will have difficulty growing. Advertising and branding go hand in hand. If your goal is to improve your advertising, you must first focus on developing a brand that stands out.
When promoting your company, you want everything to be consistent and to reflect your company's identity and values. This might be challenging when you haven't taken the time to develop your brand. You're passing up a lot of fantastic possibilities to construct an effective campaign if you advertise without strong branding. When integrated into your advertising, it will enhance brand awareness.
It's Beneficial to Your Employees
Branding has great importance within your business as well. First, you want your employees to like their job and feel that they are part of something bigger than just another job.
In addition to attracting new customers, you should also invest in branding that helps keep your employees engaged. This involves things like branded swag and attire and the whole theme of your office or building. You may see incredible results if you can get your employees excited about your business and generate a more cohesive team that functions as one.
Branding Fosters Customer Loyalty
You don't just want clients and prospects to recognize your brand and use your products or services once; you want customers who return. Because of this, your brand needs to have a human aspect that people can relate to. 
Your branding should appeal to people's emotions, making them feel connected to your business in various ways. It helps you form relationships with your intended audience, leading them to become loyal customers. You want to build a brand people care about to push your business ahead of your competitors who aren't appealing to a customer's emotional needs.
Branding With Secured Logics
The topic of branding is far from simple. It's an ever-changing process that includes business management, design, advertising, marketing, psychology, and other disciplines. There are several layers of branding, each with its own purpose and structure. Even though branding and marketing are not the same, they have many similarities, so we cannot accept or reject the idea that one is superior to the other. They are inextricably linked, and their principal goal is to aid in the company's success. 
At Secured Logics, we believe first impressions are crucial. Every business needs a clear, relevant, and consistent brand to compete. Your brand should convey who you are and what you stand for while also strengthening your company's identity everywhere it appears. If you're ready to start your brand journey, we are here to help. To learn more about Secured Logics or to view some of our work, visit our creative studio services. We look forward to helping your business grow!